3 Seater Sofa
Our iconic flagship model. Stylish, elegant and versatile. Upholstered with stain resistant, easy care fabric, the Snug Shack sofa boasts fully padded frames with extra comfy padding on the back, bum and arms. Four different fabric colours and two different leg choices mean you can easily choose the attitude you want. Best of all it's assembled and ready by the time the kettle boils!
Sit tight… Blush Coral & Teal will be back in stock in October! Pre-order below to stay ahead of the game and get your dream sofa as soon as it returns.
SOFA DIMENSIONS (cm)
Width 206
Depth 93
Height 90
Seat Width 172
Seat Depth 60
Seat Height 50
Legs Height 19
Packaging 178 x 73 x 33
PRODUCT DETAILS
Number of Seats 3 seater
Weight 58kg
Weight Limit 125kg per side
Fabric Soft touch easy care polyester
Cushion Covers Removable covers for loose back and base cushions
Legs Finish Solid wood
Care Wipe clean
Guarantee 5 year frame guarantee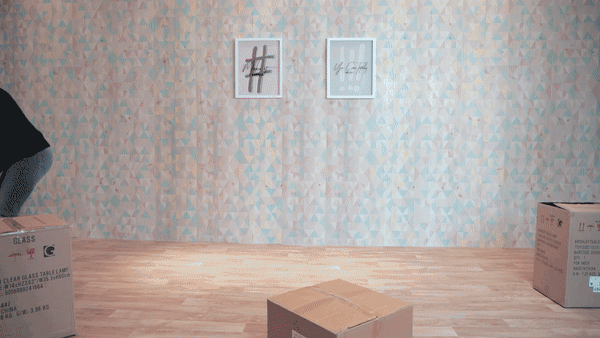 We're all about tearing up the rulebook. We wanna break down boundaries not doorframes. We thought to ourselves; life is just too short for this sh*t.
That's why the Snug Shack sofa arrives in one doorway-friendly box, so you don't need to worry about how to manoeuvre your sofa up tight staircases and through narrow doors any longer!
100 days of bliss or your money back.
We are giving you 100 days to test out your Snug Shack sofa. If you don't love it as much as we do you can return it for a full refund. Just drop us a message using the form on our contact page to let us know.
Delivered in 3 days, assembled in 3 minutes.
We guarantee fast delivery and once it's landed you can assemble a Snug Shack sofa in just three tiny minutes.
Simply take the bits out the box and screw in the feet. Slide on the back and the arms. Put on the cushions and you are good to go… I mean, sit.
Where can I try out the Snug Shack sofa?
At Snug Shack, we believe that the best way to really get an idea of just how sweet our sofas are is for you to kick back at home, in your pants with a glass of something delicious. That's why we offer a 100-day trial period so you can decide in your own time. However, if you'd prefer, we are also setting up a few shacks so we can show off our stuff. Just go to our Shack locator page to find the nearest sofa to you!
The thought of trying to force a new sofa through my front door makes my blood run cold and empties the joy from my soul. Do you feel my pain?
Oh, buddy! We sure do… In fact, that's the very reason we're here. We got so narked off with the whole process that we thought about forming a Sofa Survivors' Group, but then we had a better idea. The Snug Shack sofa comes in a box (178cm x 90cm x 71cm) that will easily fit through almost any door. If for some reason it doesn't, just take out the parts and you're well away. Our footstool is even smaller! We haven't got the time to mess about and neither do you.
But surely that means it's a pain in the arse to put together? Is that the catch?
Nah mate. Screw in the legs, slide in the arms and back and put the cushions on. Simples. Honestly, it'll take you longer to choose your next boxset. Find assembly instructions here.
What if after my 100-day trial I decide that I prefer sitting on the floor?
We're super confident that once you've gone Snug, you won't want to go back, but if you do decide that it's not for you then we're here to help. All you gotta do is drop us a message using the form on our contact page and we'll get it sorted.
Subscribe
Join over 4,000 Snuggers & get updates on all things Snug…