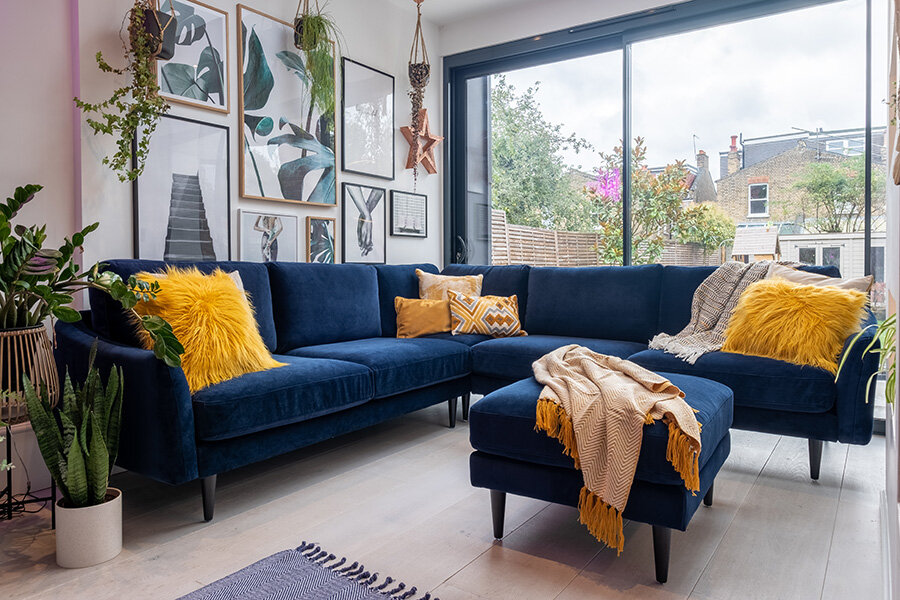 The Rebel Modular Sofas
THE WORLD'S FIRST MODULAR SOFA IN A BOX!

You've asked and we've listened. We know every space is different and it's not just those pesky 3 seaters that cause difficulties when moving home or upgrading your sofa. Well fear not, we'll soon have your back (and bum) covered.

We have launched our very own Snug-tastic modular, allowing you to make it as big or small as you like, from a generous 1.5 seater Snuggler all the way up to a big ol' L shape corner unit.

Enjoy the many benefits of Snug Shack and personalise your sofa to the size of your space. Better still, if you already have a Snug sofa all you need to do is buy another piece or two!

Another colour or sofa configuration? Drop us a message.
CORNER DIMENSIONS (cm)
Width 86
Depth 86
Height 90
Seat Width 60
Seat Depth 60
Seat Height 50
Legs Height 19
Packaging 91 x 91 x 56
CORNER PRODUCT DETAILS
Number of Seats 1
Weight 23kg
Fabric Soft touch easy care polyester
Cushion Covers Removable covers for loose back and base cushions
Legs Finish Solid wood
Care Wipe clean
Guarantee 5 year frame guarantee
SOFA DIMENSIONS (cm)
Width 206
Depth 88
Height 90
Seat Width 172
Seat Depth 60
Seat Height 50
Legs Height 19
Packaging 178 x 73 x 33
SOFA PRODUCT DETAILS
Number of Seats 3
Weight 58kg
Weight Limit 125kg per side
Fabric Soft touch easy care polyester
Cushion Covers Removable covers for loose back and base cushions
Legs Finish Solid wood
Care Wipe clean
Guarantee 5 year frame guarantee
SNUGGLER DIMENSIONS (cm)
Width 118
Depth (with arms) 88
Depth (without arms) 88
Height 90
Seat Width 85
Seat Depth 60
Seat Height 50
Legs Height 19
Packaging 88 x 91 x 56 (no armrests) & 89 x 55 x 30 (2 armrests)
SNUGGLER PRODUCT DETAILS
Number of Seats 1.5
Weight 36kg
Fabric Soft touch easy care polyester
Cushion Covers Removable covers for loose back and base cushions
Legs Finish Solid wood
Care Wipe clean
Guarantee 5 year frame guarantee