The Rebel Footstool
Give ya feet a treat! Kick back in style and comfort with the one and only Snug Shack footstool. This little beauty is upholstered with stain resistant, easy care fabric and is available in five different colours and two different leg choices for your very own vibe. Maximum comfort, minimum hassle. The perfect sidekick for you and your sofa.
NEW For all you velvet lovers, make a statement with Navy Blue in velvet.
DIMENSIONS (cm)
Width 88
Depth 72
Height 50
Legs Height 19
Packaging 87 x 73 x 33
PRODUCT DETAILS
Weight 15kg
Fabric Soft touch easy care polyester
Legs Finish Solid wood
Care Wipe clean
Guarantee 5 year frame guarantee
Quick delivery, easy assembly.
If you wanna put your feet up then it couldn't be easier! The fun-loving Snug Shack footstool will be with you within three days and is as simple to assemble as our sofas. This little guy is the perfect sidekick to our game changing sofa.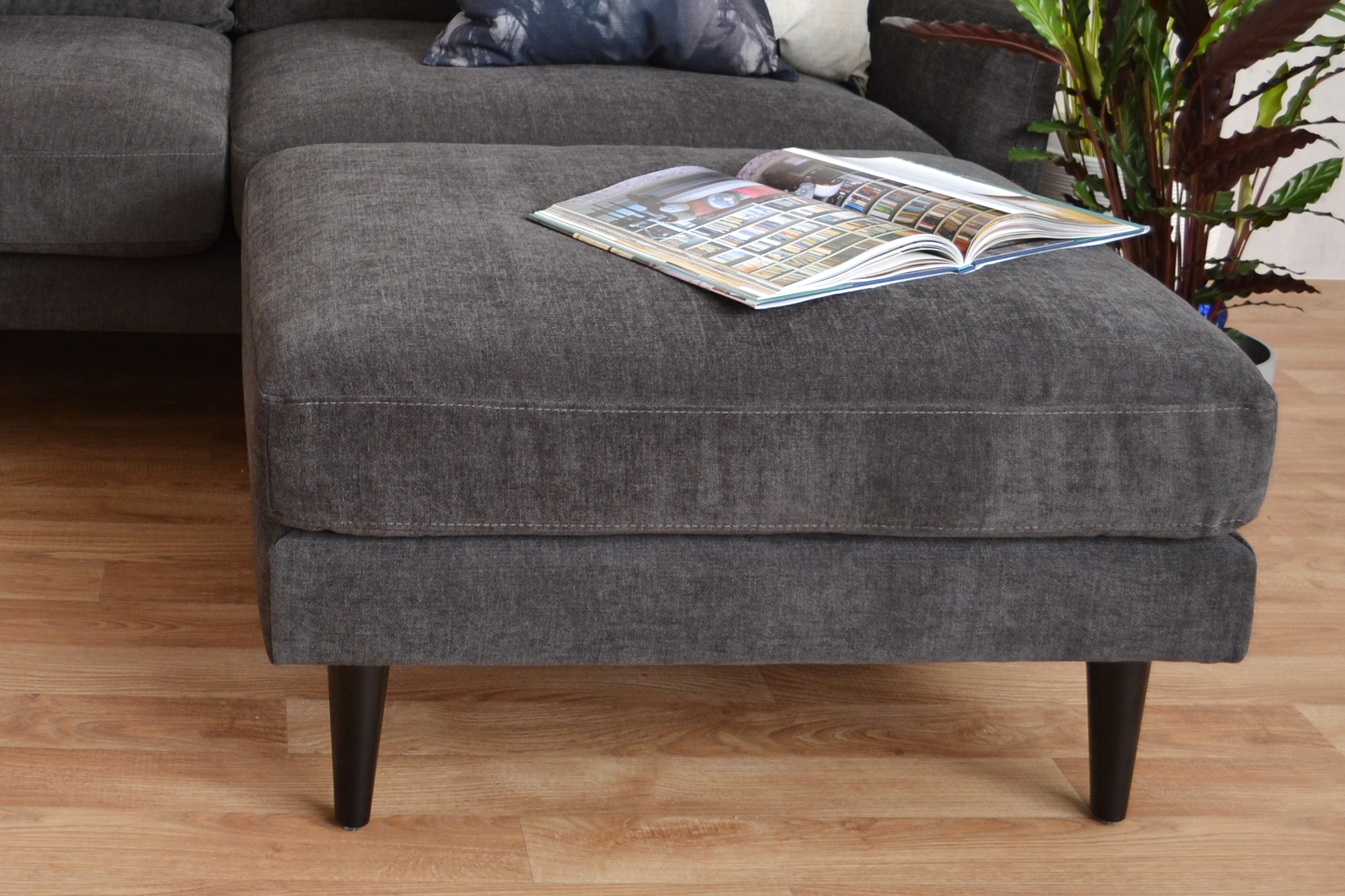 You're able to treat your feet for up to 100 days and get your money back if for whatever reason it's not for you. We doubt that will happen but it's just another way of us putting you at ease.
Snug Shack footstools arrive in one, very sexy little box meaning that you're route to relaxation couldn't be more straight forward. There's no awkward carrying, no struggles, no drama. It's simple, it's effective and it's convenient.
Subscribe
Join over 4,000 Snuggers & get updates on all things Snug…